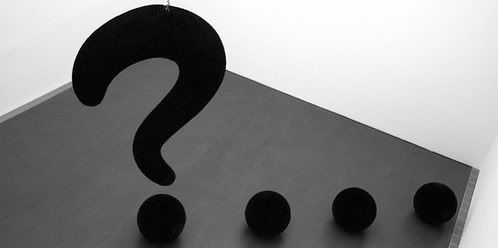 I'm an information junkie.
I research like mad. I devour books the way some people do Hershey's kisses. (Although, I am not opposed to devouring those, as well.) Before I embark on something—a project, a vacation—I like to be knowledgeable about it. Sometimes neurotically so. And, when I don't have information, I usually feel panicked.
Example: I make my dentist talk me though everything she is doing if she needs to fill a cavity, because if I just hear random noises, I will inevitably FREAK OUT!
So, I surprised even myself when I decided not to find out the gender of this baby.
My husband and I found out the sex of our first two children at their 20-week ultrasounds. First a girl, then a boy. The American dream. Well, we thought, now we we've got one of each, why not be surprised? 20 weeks rolled around, and we told the ultrasound technician to keep the gender to herself.
And we wondered…
How was not knowing going to change things this time around?
Well, today I am officially full term, and I can tell you in one word: PATIENCE.
That tricky virtue that continually seems to elude me. I think it's because I'm, at my core, such a control freak. (See above comments regarding my need for information.)
This pregnancy, I let go of the wheel. I opted out of a huge piece of information. I chose to be surprised. And somehow, that one decision has been working its way into the crannies and crevices of the rest of my pregnancy.
I am not in anyway advocating that all expectant parents take the route we took this time around. There's nothing wrong with finding out the gender of your prenatal baby, and there's no guarantee that not finding out will result in any increase of virtue. But in my case, it was an important step toward "letting go and letting God."
I am learning…slowly…to be a vessel.
I am learning…slowly…to wait upon the Lord.
Silly of me, really, to be so slow on the uptake. After all, He's always been in control.